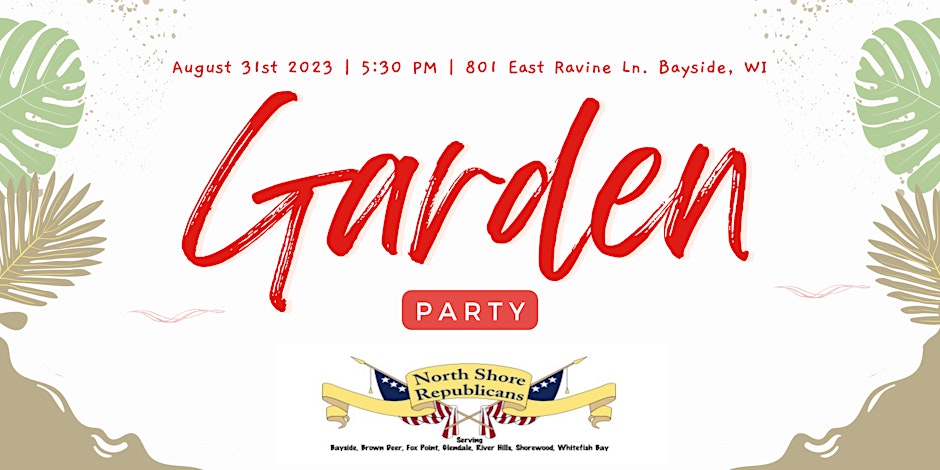 801 E. Ravine Lane
Bayside, WI
Special guests include Gerard Randall (RNC Host Committee), Brian Schimming (WI State GOP Chair), and State Senator Dan Knodl.
Get tickets at
https://www.eventbrite.com/e/north-shore-republicans-garden-party-2023-tickets-690053136507?aff=erelexpmlt
The North Shore Republicans invite you to attend our 2023 Garden Party in Bayside! Come learn what is in store for Milwaukee over the next year as the Republican National Convention will be here.
Visit https://www.northshorerepublicans.com/ for more info on the North Shore Republicans